We aim to be the leading advocate and provider of innovative and environmentally sound technological solutions that lessen global warming by reducing the volume of fluorocarbons and other greenhouse gases emitted by the electricity generating and distribution processes in East Asia.
We are committed to being Asia's preferred source and provider of the best advanced "eco-friendly" technological solutions in the form of top quality products and world-class services.
We will avail of opportunities that enrich our clients businesses by providing Green technological solutions exceeding customers' expectations, allow continuous process improvement and operational efficiency while facilitating sustainable development.
We will constantly grow our relationships with all our partners, enhance the quality of life of our employees and nurture the profitable activities that enable us to deliver value to all our stakeholders and to society as a whole.
We provide products and equipment of superior quality and value, render timely, competent, professional services on site 24/7 and support clients with the most relevant training guaranteed to serve their operational effectiveness and contribute to the "GREENING" of the environment.
We practice the highest ethical standards and consistently act with honesty and fairness in fulfilling our commitments. We have a genuine passion for environmental preservation and seek to positively affect the community in which we operate.
Satisfying customer demand is our top priority. We will offer the best-in-class service and support to earn customer loyalty and solidify mutually beneficial relationships in the long-term.
Incorporated in 1990, KVAR distributes high quality specialized equipment and provides world standard technological services to the power industry. It specializes in SF6 gas based applications, equipment and services.
KVAR sources only quality products from Europe, the United States, Japan, Singapore and Asia. Mr. Percy Aranas founded KVAR and pioneered in this line of business in the 80's. He is among a handful of experts certified by the German government for the recovery of certain fluorinated gases such as SF6 per European Commission Regulation (EC) No. 305/2008.
The company invested in proper gas handling expertise and is the industry leader in SF6 Handling and Recycling Technology.
Releasing one Kilo of SF6 into the atmosphere will have the same effect as emitting 22 tons of Carbon Dioxide, degrading the environment for the next 3,200 years.
KVAR is CIGRE SF6 Recycling Guide and IEC60480 compliant.
This technology prevents the harmful emission of SF6, a fluorocarbon that has the highest level of Global Warming Potential (GWP) among such gases.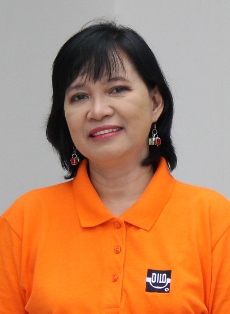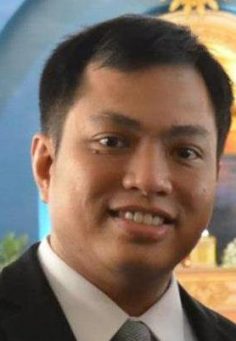 Founder and President
Percy G. Aranas
Vice President / Treasurer
Bibian C. Aranas
Corporate Secretary /
Operations Manager
Bryan Jayson C. Aranas
KVAR invested in innovative "Green" technologies and obtained stringent Euro certification to qualify for the highly specialized handling of SF6 Gas to support the growth and sustainability of the power industry benefiting society for years to come.